A conference to "connect, inspire and mobilise young Christians with a passion for the proclamation of the gospel in Europe" will be held later this year.
The Behold Europe conference is focused on evangelists aged 18-35. It will happen in Comarruga (Spain) from November 29 to December 2.
"With a clear focus on the proclamation of the Gospel, we will explore together the challenges facing us today in Europe, and be inspired and equipped as we strategically work together with a desire to see true Gospel impact in our day", the organisers said.
Experienced evangelists such as Lindsay Brown (Wales), Julia Garschagen (Germany), Peter Pereira (India), Hélder Favarin (Spain) and Martin Durham (England) will train participants coming from different countries.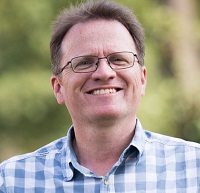 Martin Durham.
Martin Durham told Evangelical Focus the initiative comes from Christian leaders who see great chances to speak the news about Jesus in Europe's current context. "I see a generation with admirable aspirations, and yet so often void of a cause. They will listen, but are we communicating to be heard?".
The English evangelist admits that "the understanding of the Bible of young Christian leaders is often hazy, primarily because of a lack of discipleship". The movement started with the conference will offer younger evangelists mentoring relationships with experienced Christian leaders.
The vision of this new European initiative is to see "an evangelist in every local church".
Question. What specific characteristics do you see in the generation of 18-35 years old Europeans that need to be taken seriously when trying to reach them with the Gospel?
Answer. A quest for authenticity. In a world where "truth has stumbled in the streets" and it seems everything has a shadow, this younger generation yearn for something real, a cause to believe in, a cause to give themselves to, but they won't do that lightly. There is a strong sense of responsibility… for our world, for justice, for peace. Diving below the superficiality of social media, I see a generation with admirable aspirations, and yet so often void of a cause. They are open. They will listen, but are we communicating to be heard?
Q. From what you have seen in Europe so far, what are the strengths and weaknesses of young Christian leaders when it comes to their training, experience and understanding of the Bible and culture?
A. Young Christian leaders want to make a difference with their lives. They want their lives to count for something in Jesus' Name. They know their culture. They know the language. But they need the tools. Their understanding of the Bible is often hazy, primarily because of a lack of discipleship. As a ministry, K180 works alongside local churches to equip young leaders. When asked, without exception, less than 40% of those in any given training, say they were discipled as new believers. This is a challenge.
Q. The Behold conference and its training programme aim to "raise evangelists who will faithfully proclaim the gospel". What does it mean practically to be 'faithful' in evangelism in the European context we live in right now?
A. The very foundation of our understanding of the gospel is under relentless attack. "For I am not ashamed of the gospel…" needs to be the heartbeat of our evangelism. Communicating with creativity, faithfulness to the gospel message is critical in our evangelism. We have no right to change it, leave bits out, add to it or water it down. It's God's message and we have an incredible privilege, and responsibility, to faithfully bear that message to a dying world.

Behold Europe conference.
Q. What can young evangelists learn from older and more experienced evangelists that have worked in Europe or elsewhere?
A. Mentoring is a clear biblical concept. Young evangelists not only need godly examples, but older evangelists who will run alongside them, encouraging them to go deep in their walk with Jesus, cheering them on, opening doors for them, bringing godly wisdom. I wonder where Joshua would have been without Moses? Or Elisha without Elijah? Or where Timothy would have been without Paul? We dare not run alone. Older evangelists bring perspective, an experience of God over many years, which is gold for those early in their call.
Q. What role will the relational aspect (mentoring, discipleship, pastoral care) play in your projects as Behold develops its strategy in the next few years?
A. We believe that the raising up of evangelists is a key strategy for gospel impact today. We have several training initiatives across Europe that are dedicated to the equipping of evangelists. We know of others. Behold was born out of a desire to bring together these young evangelists from across Europe. We see a room full of young evangelists from different countries, each with a passion to make Christ known, dreaming together as to what God is able to do in these days. There is something dynamic about evangelists rubbing shoulders together. There will be sparks. Our commitment is to cup our hands around such sparks as the Lord fans into flame, with discipleship and mentoring being the framework for growth.
Q. How can local churches and evangelists best collaborate in the mission of God in their city?
A. As we train young evangelists, our vision is clear – an evangelist in every local church. Whilst there will be exceptions, we believe God is raising up evangelists to work out their ministry in the local church setting; proclaiming the Good News and equipping the saints for service. As evangelists are released in their gift as part of the Body of Christ, we will see lives, neighbourhoods, cities transformed.
Q. What are your personal expectations for the conference?
A. I eagerly wait to see young evangelists, many of whom K180 has had the privilege of helping equip in their home countries, coming together from across Europe, meeting in one room. Praying, worshipping, crying out to God for Europe, dreaming, strategising together. Surely the Lord will hear our cry. One step closer to seeing Europe ablaze with the gospel once more.
The Behold Europe initiative was started by K180 (England) and C29 Granada (Spain). Other evangelistic groups in Europe such as Philippus Netzwerk, RedTimoteo, The Heralds Trust and 180º Global support it. Learn more about how to register for the conference.