Last week, Will Graham, the grandson of the late US evangelist Billy Graham, addressed 2,300 people in Falkirk (Scotland) with the message of the gospel.
The Central Scotland Festival of Hope was a three-day event that included a similar programme to other mass evangelism events organised by the Billy Graham Evangelistic Association (BGEA). The event was co-organised with about 200 local churches in the region.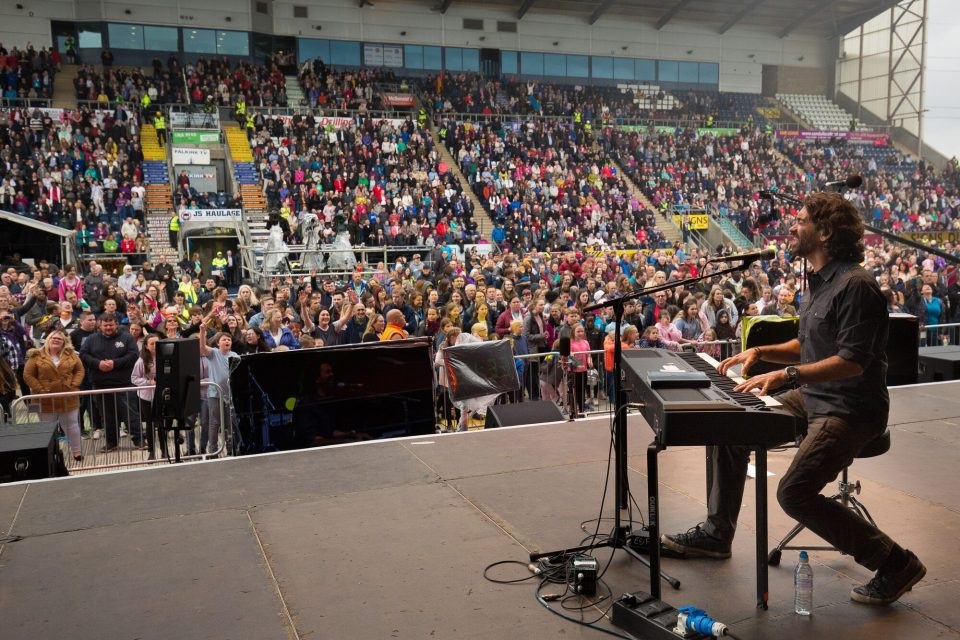 Music was part of the event. / BGEA UK
At the three three-day event, testimonies were shared, and the well-known pop-rock band Newsboys performed their songs live.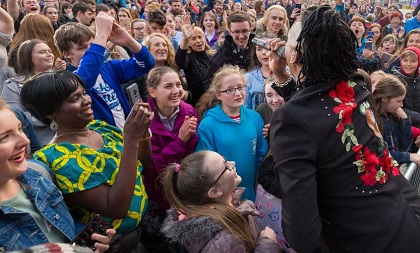 The Newsboys performed some of their songs at the Falkirk Stadium. / BGEA UK
Will Graham, grandon of Bily Graham, preached the gospel. His message was from the parable of the Prodigal Son, in Luke 15, "The courage to come home to God".
"We saw over 1,000 people come to Christ, who may not have otherwise been presented with that opportunity", Lee Searle, director of BGEA in the UK said later.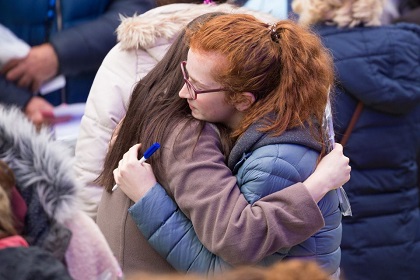 Hundreds took a decision to follow Christ. / BGEA UK
Franklin Graham, president of the organisation and son of Billy Graham, will be visiting Blackpool (England) in September 2018.