Between July 2023 and 2024, the Remembrance Year of the Slavery Past is taking place in the Netherlands.
The slave trade was formally abolished 160 years ago and in practice ended 10 years later.
Dutch churches, including the Protestant Church, held a national memorial service at the Nieuwe Kerk (New church) in Amsterdam on 30 June, which was also followed online.
The theme of the service, which was organised by the Council of Churches from the Netherlands, was 'Shared past, shared future'.
A shameful past, a hopeful future
The Council of Churches brought together 19 churches and denominations that pledged guilt for Christians' role in the slavery past, and stressed the suffering inflicted on enslaved people in the colonies.
"As churches, we contributed to the perpetuation of slavery, through our theology we justified the abuse of people", said René de Reuver, secretary of the Protestant Church of the Netherlands (PKN) during the memorial service.
According to Reuver, churches still have much work to do in becoming inclusive communities, standing up against racism and discrimination. There is hope for the future, as churches can help in the beneficial processing of the slavery past.
Pastor Rosaliene Israël from the PKN in Amsterdam agreed that "churches should take responsibility, which goes beyond apologising and asking if things are okay again".
Institutional apologies
On July 1, the Netherlands celebrates Dag der Vrijheden, also known as Keti Koti (broken chains), a festival to commemorate the abolition of slavery in Suriname and the Dutch Antilles.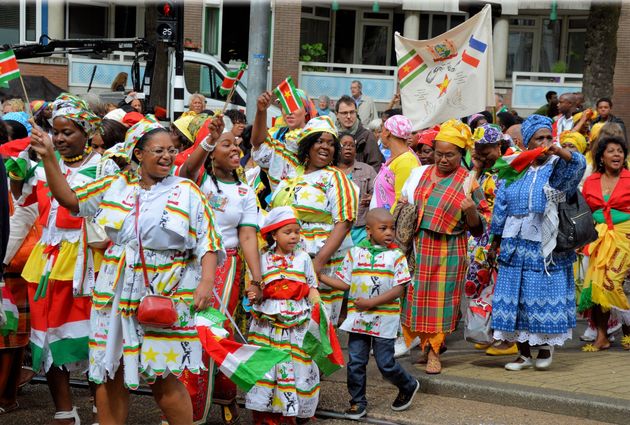 [photo_footer] Keti Koti 2023, a festival to commemorate the abolition of slavery in Suriname and the Dutch Antilles. / Public Domain Pictures. [/photo_footer]
During this year's ceremonies, King Willem-Alexander apologised for the country's role in the international slave trade, and asked for forgiveness for the part his ancestors played in "this crime against humanity", in a speech broadcast live, not just in the Netherlands but also in Suriname and the Dutch Caribbean.
The king also commissioned a study into the role of the royal family in slavery in the Netherlands. The findings are expected to be published in 2025.
Last December, Dutch Prime Minister Mark Rutte also apologised, on behalf of the Dutch government, in Dutch, English, Sranan Tongo and Papiamentu, stating that "millions of people have suffered and the Netherlands must face its share in this. The numbers are unimaginable, the suffering even more unimaginable".