On 24 December, the Evangelical Christmas Service returned to the Spanish national television.
The Christmas service was produced by the team of the evangelical programme Buenas Noticias TV (Good News TV) and aired on the second channel (La 2) of the public broadcasting system RTVE on 10:30 am of Christmas eve.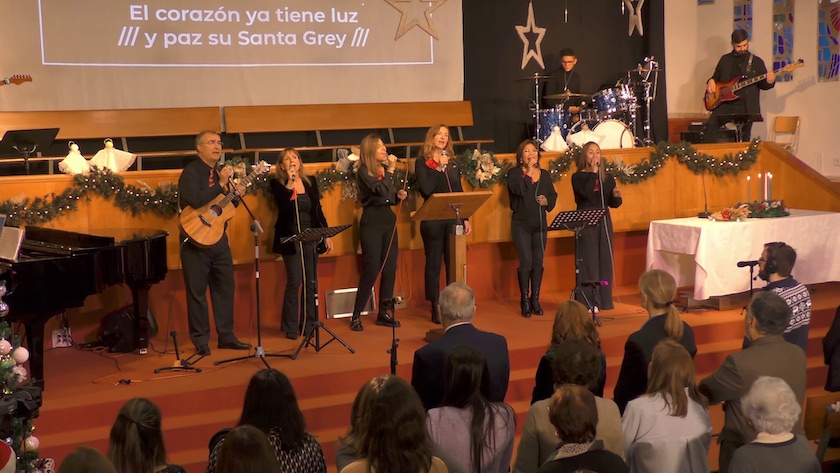 [photo_footer] Songs about Jesus and Christmas were part of the programme. / RTVE [/photo_footer]
On this occasion, the place of recording was the First Evangelical Baptist Church of Madrid, located in General Lacy Street. The event took place for almost an hour with a full house.
Through various songs, the praise band led a joyful proclamation of the blessings of Christ's birth. In addition to a children's choir and Bible readings, there was the lighting of the last candle of the Advent wreath, a four-week tradition that prepares people for the coming of Christmas.
The pastor of the church, Josep Borderá, preached. In his Biblical reflection, he included analogies and references to culture in a clear and direct way, speaking about the transforming power that Jesus offers to people, thanks to his sacrifice on the cross.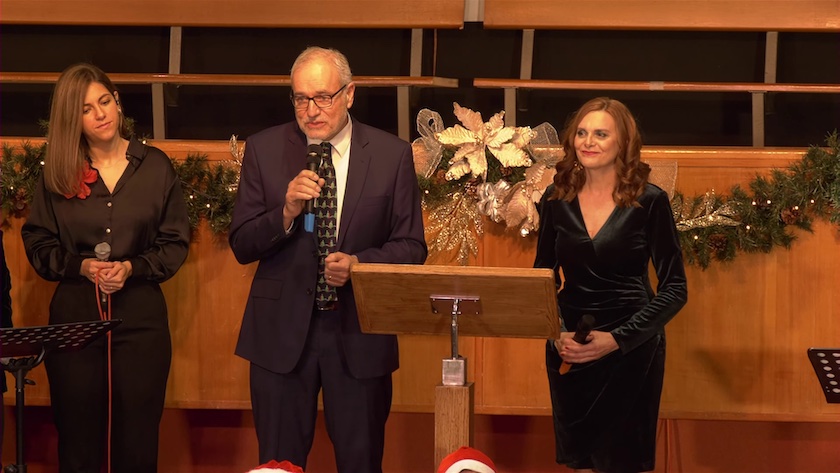 [photo_footer] The hosts of Buenas Noticias TV, the evangelical programme on the public television, José Pablo Sánchez and Beni Moreno. / RTVE [/photo_footer]
Days before, the director of Buenas Noticias TV, José Pablo Sánchez, encouraged the evangelical people of Spain to let their relatives and neighbours know about the airing of the evangelical service.
"At a time marked by uncertainty and fear, the Gospel message of peace and comfort will be available to millions of homes across the country", they said.
The programme can now be seen on the Televisión Española's on-demand service.
[donate]