The Swiss Evangelical Alliance (SEA), along with Christian associations Morija and Compassion, the Braille Evangelical Mission and the Service of mission and mutual aid, has announced this year StopPauvreté (StopPoverty) campaign, which is focused on children poverty.
According to the organisers, "the world seems to be more broken than ever. Global pandemics, violence, hunger are all over the news. As a church, we know we have been called to proclaim God's love and bring his restoration to the world".
They call on churches to organise a 'Sunday for your neighbour' in February or March 2022, "to hold a time of worship to reflect on children in need", under the theme 'To leave no child behind'.
"Children and young people are the most vulnerable populations. In the North as well as in the South. We have a huge responsibility towards them, who have suffered particularly from the effects of the pandemic, with the closure of schools. And when problems arise in families, they are the first to suffer", points out Alexis Bourgeois, the SEA coordinator of StopPauvreté.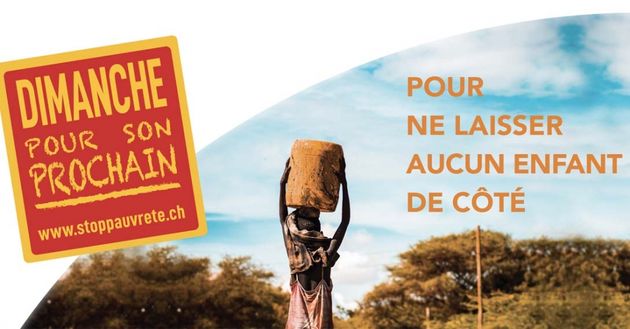 [photo_footer] Poster of the campaign. / StopPauvreté. [/photo_footer]
Registration is open
Churches are invited to register on the StopPauvreté website, are free to organise the event on the date of their choice over the two months, and will receive adequate resources in the first weeks of January.
They also have the opportunity to request one of the partner organisations to provide a representative to lead the worship service, or to give a testimony about their ministry to children.
You can learn more about the StopPauvreté campaign here. (In French)