King Street Pictures is producing the adaptation of John Bunyan's novel The Pilgrim's Progress From This World, to That Which Is to Come, in Los Angeles and Redding, California.
The film is called "Heavensquest: A Pilgrim's Progress", and will bring together an international cast of well-known actors.
That cast includes one of South Korea's most successful stars, In-Pyo Cha; Ricky Kim. also from South Korea; Karyme Lozano and Fernanda Romero from Mexico, Peta Sergeant from Australia, as well as American Christian actor, and former lead singer of the Christian band "Anthem Lights", Alan Powell.
"WE ARE TRYING TO BREAK NEW GROUND IN THE FAITH-BASED GENRE"
"With this film, we're trying to break new ground in the faith-based genre. It's dirt-under-the-fingernails, action-packed, grittier, more stylistic, and more cinematic than what audiences have seen previously", Director Matt Bilen said in the press release.
Bilen believes that "our cast is diverse, representing faith around the globe, and this unique combination is the 'next step' faithful movie goers have been looking for."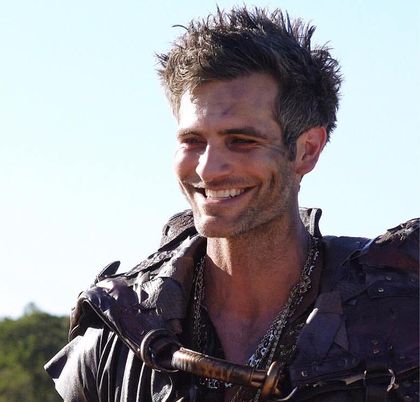 Christian actor Alan Powell s part of the cast. / Facebook.
INSPIRE AND ENTERTAIN
"If we want to inspire, we have to entertain audiences first. With 'Heavenquest,' we're using the action and fantasy genres to retell a powerful story to a new audience. It has to be gritty and authentic because that's what they expect and deserve" producer and principal of King Street Pictures, Dan Mark, told The Christian Post.
According to Mark, "Christian audiences are not monolithic. They enjoy all kinds of content, whether fantasy, sci-fi, action."
"What better vehicles to tell stories than these genres which allow so much creativity in storytelling, and the ability to convey complex ideas and questions about faith, life, and love in a package modern audiences understand in the everyday language they speak in?", he added.
King Street Pictures was founded by entertainment lawyers. Its mission is to produce faith-based and faith-inspired genre films to "create immersive worlds, tell modern parables for today, and redefine what it is to be a faith based film."
THE PILGRIM PROGRESS
The book of John Bunyan (1628-1688) was published in 1678. He began his Christian allegory while in prison, accused of conducting religious services without permission. The Baptist preacher ignored the ban on preaching and did not submit to the Anglican state church.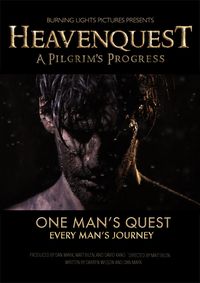 Film poster./ Facebook
The Pilgrim's Progress From This World, to That Which Is to Come has been translated into more than 200 languages and many consider it the second most-read book of faith after the Bible.

It describes the spiritual struggle of Christian, the protagonist ,who wants to reach eternity with God, but always strikes temptation and difficulties on his way. Among other things, he fights against the devil in kite form, which he can reject with God's help.
The earthly fairy of the vanities is described allegorically. Staying in the city «Vanity» not only hurts Christians soul, but it can also cost him his life.
Previous attempts to turn Bunyan's book into a movie include 3 films dubbed Pilgrim's Progress in 1912, 1978 and 2008.