A new 1-hour documentary film produced in 2022 approaches the debate around prostitution from the side of former sex buyers.
Buying Her, by director Benjamin Nolot (France, United States) aims to show that "men who purchase sex are the root of sex trafficking".
"Through raw firsthand accounts from both sex buyers and trafficking survivors, the film lays bare the men's journeys from childhood exposure to pornography, to becoming hardened predators, to what ultimately turned their lives around. Their heart-wrenching stories provide a beacon of hope for the restoration of broken and hurting men, the accountability of perpetrators, and the ending of sex trafficking", the producers say.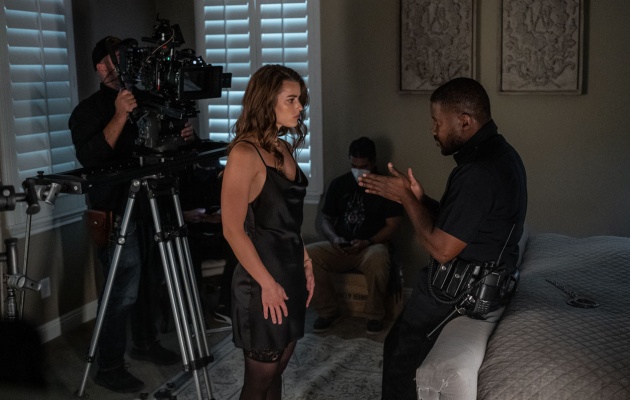 [photo_footer] The filming of a scene of the documentary. / Photo: Buying Her. [/photo_footer]
According to the trailer, some scenes re-create situations of sexual exploitation and viewer discretion is advised.
Testimonies and members of the crew will speak with the audience after each screening.
In Europe, the film has already been seen in London, Stuttgart and Vevey (Switzerland).
These are the next screenings planned in June 2023: Paris (1 June), Madrid (5 June), Budapest (7 June), Amsterdam (9 June), Bolonia (12 June), and Berlin (16 June). According to film's website, the tickets in some of the cities are offered for free.
The documentary has been an initiative of Exodus Cry, a non-profit organisation from California that aims to "break the cycle of commercial sexual exploitation and help those who are sold for sex". The organisation has also produced another recent film, titled: Beyond Fantasy: unmasking the porn industry.
[donate]