The Forum of Christian Leaders (FOCL) will hold the second of the master classes it had planned for this winter on Saturday, February 18.
As in previous editions, registration is free and available for all.
The pastor, speaker and writer based in Cambridge, Andrew Fellows will be teaching a 3-hour-long (15.00 – 18.00 London time) free master class called "Why is everything so messed up?: How a Christian understanding of humanity changes everything".
"We are in a cultural moment when the consensus of what it means to be human has turned into a dismal portrait. A key aspect of the Biblical worldview is our Creator telling us who we are, i.e. God's anthropology", underlines the FOCL in the presentation of the class.
According to the organisers, those who attend this class "will explore how and why humans are fearfully and wonderfully made".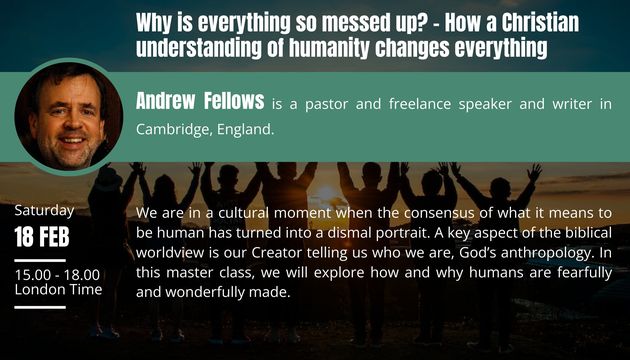 The master class will be held on the Zoom platform, with a time for questions and answers. Participants will be able to join from home or in groups from church settings.
The FOCL also organises the annual European Leadership Forum conference in Wisla, Poland.