From July 6-8, 2023, the 13th Preaching Workshop was held at IFED in Padua, Italy.
The 40 participants from all over Italy represented 19 evangelical churches who came to grow together as faithful preachers of God's Word.
An Italian report is available in the latest edition of IFED News or in the Italian online evangelical magazine, Loci Communes.
The report includes a brief presentation of the workshop, followed by encouraging testimonies from Italian brethren who attended this year, and who describe the impact the Workshop had on their calling to have "beautiful feet" in their service to their churches and communities.
Reid and I were two of a few cross-cultural missionaries who also participated in the Workshop, both for the fifth time. Like previous years, we went home very encouraged.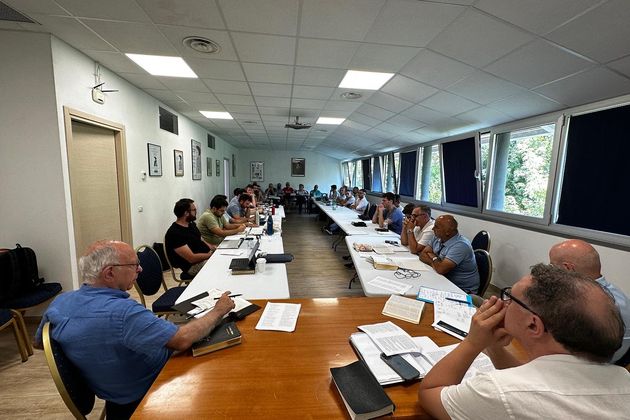 But the experience caused us to reflect on a fact that there is a false narrative in certain parts of the world when it comes to the work of the gospel in Italy.
Let us explain.
As missionaries in Italy for more than ten years, we arrived eager and ready to serve the cause of the gospel in this country.
What we had heard before our arrival, and what is still being said today, is that Italy is a country with a great need for the gospel (this could not be truer!), and that there are few resources and very few active gospel works here. And this could not be more false!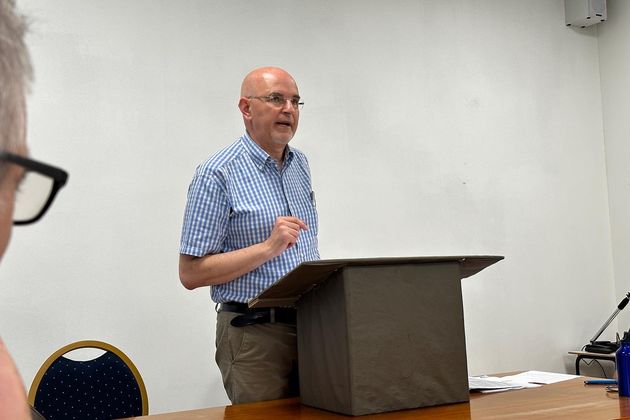 The Italian evangelical people, despite being a religious minority in Italy, are rich in resources because of the many publishing houses that exist.
There are many ministries whose primary service and support comes from the work of translating content from English to Italian. There are also resources that are produced in original and contextualized ways.
In addition, while accredited theological training is difficult to obtain because of the legal framework that is not yet respectful of pluralism, solid Italian theological training is available from several Italian evangelical institutions, such as IFED.
Since 1978 IFED has published a theological journal, Studi di teologia. And this is not the only evangelical theological journal in existence.
This year IFED will hold its 35th theological conference (le Giornate teologiche), which has hosted some of the most esteemed pastors/theologians from the international evangelical world and addresses various topics relevant to the evangelical witness of the church in Italy.
This year IFED will celebrate its 30th year of theological education with the Theological Culture Course, and now with 4 teaching sites scattered across the country.
We thank God that IFED is not the only theological institute in Italy that offers training and conducts theological activities and conferences.
I hope you have begun to understand why the narrative we missionaries heard before our arrival is misleading and false. The Preaching Workshop is an example good.
There are other faithful institutes that offer training on preaching God's word, such as ATI and IBEI that both organize initiatives to train faithful servants who faithfully proclaim God's Word in Italy.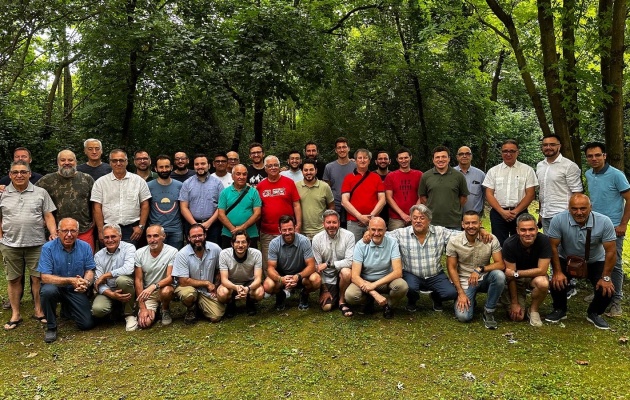 All of this is to say that there are initiatives launched and led by Italians who have been working faithfully for decades to sow the seeds of the gospel, to develop the "infrastructure" needed to grow the gospel witness in Italy through the publication of theological journals, and through training that enables the development of pastors and new leaders, the planting of new churches, healthy collaboration and vision for mercy ministries in our cities, etc. All this makes us rejoice!
We don't want to be misunderstood: There is still a need for evangelical workers and evangelical resources in Italy. In fact, there is still a great need for these things. Italy still needs true reformation according to the Word of God.
What we want to say is that, by God's grace, there are national initiatives, with long-term visions, and healthy understandings of how the gospel can really change this nation.
The 13th Preaching Workshop is just one of the most recent reminders of this fact. It would be nice if the false narrative changed from one of despair to one of encouragement for what God is doing in Italy, so that when God brings more workers into this field, they come ready to serve humbly, ready to learn, and eager to invest in strengthening existing projects like this one.
Clay Kannard. A native of the U.S., he is co-pastor of the Chiesa Evangelica Breccia di Roma in Rome, and is communications director of the Reformanda Initiative.
Reid Karr. A native of the USA, he is pastor of the Chiesa Evangelica Breccia di Roma Prati in Rome, and assistant director of the Reformanda Initiative.