With an audience of some 900 people from across Europe the LE20/21 Gathering went online at 20h (Central European Time) tonight.
This moment was five years in the making and the chair of the organizing team Lars Dahle was excited to finally welcome church and mission leaders to a four-day gathering where they will consider the big questions of how evangelical churches can meet the challenge of bringing the dynamic gospel to an increasingly secular European continent.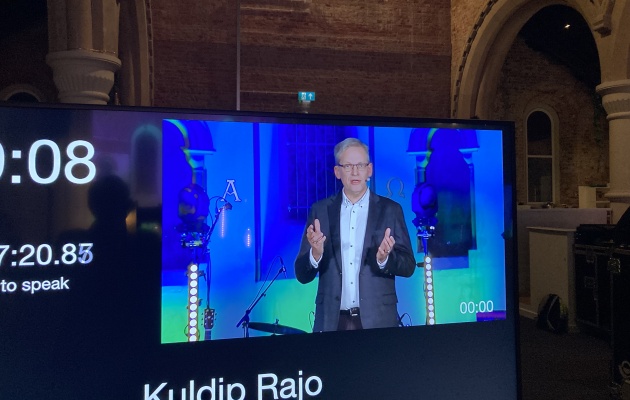 [photo_footer] LE 20/21 Chair Lars Dahle opens the gathering. / LE 20/21 [/photo_footer]
The Global Executive Director of the Lausanne Movement, Michael Oh, challenged European Christians to wrestle with the hard questions and take an honest look at their lives. He reminded them that repentance will lead to revival and encouraged them to live lives of confidence, credibility, and vision.
The Lausanne Movement started as a relational network, developed into a theological platform, and ultimately gave birth to a movement of cooperation in mission.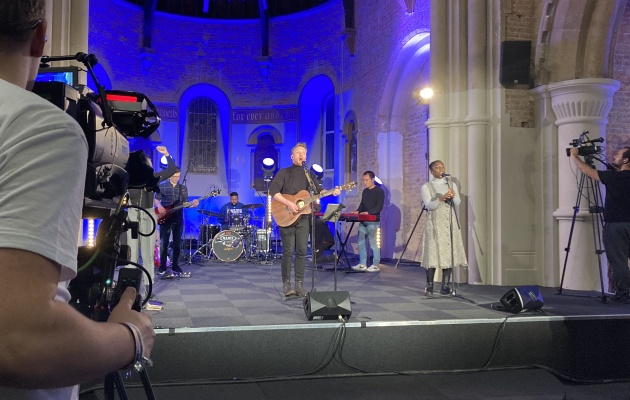 [photo_footer] The worship band at the first plenary session of LE 20/21. / LE 20/21 [/photo_footer]
Michael Oh said that Lausanne now also takes on the role of a digital platform. He described the plans for the fourth Lausanne Congress, celebrating the 50th anniversary of the original congress in Lausanne, Switzerland. In 2024, an international team is planning celebrations across the globe and possibly a digital platform engaging a million people praying and planning for the next stages of spreading the gospel.
Tonight, the Lausanne Europe Online Gathering, broadcasting out of The Southampton Lighthouse International Church, took the first step in this direction.